int_simp_redets
Simplified Reports and Redeterminations
(Effective August 1, 2022)
Certification dates for SNAP, FITAP and KCSP have been extended by six months. Clients do not need to call to complete an interview for their Redetermination or submit a Simplified Report. New certification dates will take place six months from previous certification due dates. Notices of updated case actions will be mailed to you prior to your new due date.
If you have a Redetermination or Simplified Report due between now and January 2023, your next certification will take place six months from the due date. That means if you had a case action due such as a Redetermination or Simplified Report due in October, your next case action will be due in April 2023.
Do I need to call to complete my simplified report or Redetermination during this time?
No, you do not need to call to complete your Redetermination interview or submit a Simplified Report for your SNAP, FITAP or KCSP case.
I didn't complete my July Simplified Report/Redetermination. Will my case be extended as well?
No, this extension effects SNAP, FITAP and KCSP cases beginning August 2022.
I just did a simplified report the beginning of July and my recertification is due in December, does this give me an extra 6 months to recertify instead of in December?
Yes, your next case certification action will take place in June 2023.
I received a letter stating my Simplified Report/Redet was due in August 2022. Does this mean I don't need to complete?
Yes, your next certification date has been extended to February 2023.
If I completed my case certification for this month, will that still be processed?
If you completed your recertification form or simplified report it will be reviewed for changes and the case updated.
---
COVID-19 SNAP Supplements - February 2023
DCFS has received federal approval to issue supplemental SNAP benefits for February 2023.
SNAP households
not

already at the max
Will receive a supplement to bring them to the max.
Supplement amounts less than $95 will be boosted to $95.
SNAP households already at the max
Will receive a $95 supplement.
For current SNAP households, all supplemental allotments are scheduled to be loaded onto EBT cards by Sunday, February 5th. Those who have applied for SNAP, but aren't yet certified as eligible to receive benefits, will have supplements loaded onto their cards on a rolling weekly basis after their applications are approved.
As a reminder, beginning in March 2023, all SNAP households nationally, including those in Louisiana, will return to their regular benefit amount.

Find more information about the end of Emergency Allotments at http://dcfs.la/EAs.
---
USDA Increases SNAP Maximum Allotments
Beginning October 1, 2022, SNAP recipients will see an increase in their monthly household allotment.
New SNAP household maximums are as follows:
| Household Size | Max Allotment Before Oct. 1, 2022 | Max Allotment as of Oct. 1, 2022 |
| --- | --- | --- |
| 1 | $250 | $281 |
| 2 | $459 | $516 |
| 3 | $658 | $740 |
| 4 | $835 | $939 |
| 5 | $992 | $1,116 |
| 6 | $1,190 | $1,339 |
| 7 | $1,316 | $1,480 |
| 8 | $1,504 | $1,691 |
| Each Additional Member | +$188 | +$211 |
211
Dial 211 for Food Assistance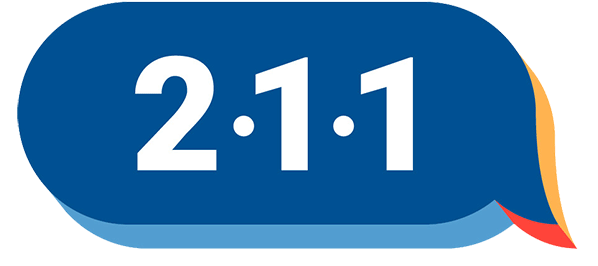 211 is an easy to remember telephone number that connects callers to information about critical health and human services available in their community.
It's single access point for details about food pantries and other food assistance sources near you.