Newsroom
DCFS announces July 25 deadline for finger imaging for Child Care Assistance Program
TOTS expected to save millions, improve record-keeping, reduce fraud and safeguard children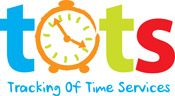 This Sunday, July 25, is the deadline for all parents and caregivers of children in the Child Care Assistance Program (CCAP) to undergo finger-imaging for TOTS (Tracking of Time Services), an electronic time and attendance process that is expected to help keep children safe, cut down on fraud and provide efficient and more accurate payments to child care facilities.
"To ensure that child care payments to a child care provider are made on behalf of a child, parents and caregivers enrolled in CCAP must undergo finger-imaging for TOTS by this Sunday," said DCFS Secretary Ruth Johnson. "It is important for parents and caregivers to understand that finger-imaging is not a finger print; only the numeric code created from scanning the finger will be kept on file."
DCFS will not share the numeric codes created from the finger image with any other state or federal agency.
TOTS begins statewide on August 1. The statewide launch is an expansion of a Lafayette-area pilot program that began in July. CCAP participants in the Lafayette area were finger imaged in June and do not need to be imaged again.
Parents of children enrolled in CCAP, which provides assistance to help pay for child care while parents work or attend school or training, and parents and caregivers of children in OCS programs that pay for child care are required to participate in TOTS.
A list of locations where finger imaging is taking place is available at
www.dcfs.louisiana.gov/TOTS
.
TOTS uses a finger imaging device and software. Parents and caregivers, or up to three household designees, will simply place a finger on the device, which measures physical characteristics and converts them into an identifying numeric code, to check the child into and out of care. Child care centers will only receive CCAP payments for children who are checked in and out of the center using the TOTS system.
"TOTS helps parents, providers and taxpayers by keeping accurate records of the time that children spend in their child care centers, ensuring timely and accurate payments and improving safety by ensuring that only authorized individuals are allowed to drop off and pick up children from day care," said Johnson.
Parents, caregivers and household designees will be required to check each child into and out of child care each day, adding an additional measure of ensuring that only those authorized to pick up a child from a care center do so.
Finger imaging devices will be installed at all Class A child care centers, all Class M child care centers licensed by the Department of Defense and family child day care homes that accept CCAP payment.
School child care programs and care provided in the child's home will use an Interactive Voice Response to track children's attendance. Parents will use the Interactive Voice Response to check the child in out and out of care via a dedicated phone line.
All finger imaging devices will be provided and installed at no cost to child care centers, but centers will need a phone line and Internet connection. Programs using the Interactive Voice Response system will need a phone line.
TOTS will allow DCFS to pay CCAP invoices weekly, instead of the current monthly schedule, resulting in prompter payments to providers. Additionally, all attendance will be submitted to DCFS electronically and child care providers will no longer be required to submit paper invoices, reducing the chance of fraud.
In May, meetings to inform child care providers about how TOTS will work were held in Lafayette, Shreveport, Monroe, Alexandria, Lake Charles, Baton Rouge, Thibodaux, the Northshore and New Orleans.
Parents and caregivers required to participate in TOTS were notified of the process and continue to receive additional communication as the program's start date approaches.
Funding for TOTS comes from the federal American Recovery and Reinvestment act. The initiative is expected to cost $2.6 million a year and reap much more than that in savings.
"Currently, Oklahoma and Indiana are the only other states operating a similar child care time and attendance program," said Johnson. "Oklahoma reported savings of $10 million in the first year; we expect to see similar results in Louisiana."
DCFS is using the projected first year savings to help cover projected budget shortfalls, while continuing to fund core programs that serve children and families.
From July 2008 to June 2009, more than 39,000 Louisiana children participated in CCAP each month, and payments to child care providers totaled $112.2 million for the twelve month period.
While Oklahoma and Indiana require parents to use a card swipe program to check children in and out of care, Louisiana will be the first to use a finger scan.
"Using a biometric finger scan for Louisiana's program will give us more reliable results," said Johnson. "Additionally, parents will not be required to bring anything, like a card, with them to their child care center and will ensure that only those authorized to check children in and out of care are doing so."
More about the TOTS program can be found at
www.dcfs.louisiana.gov/TOTS
.