Supporting Foster Youth and Families through the Pandemic Act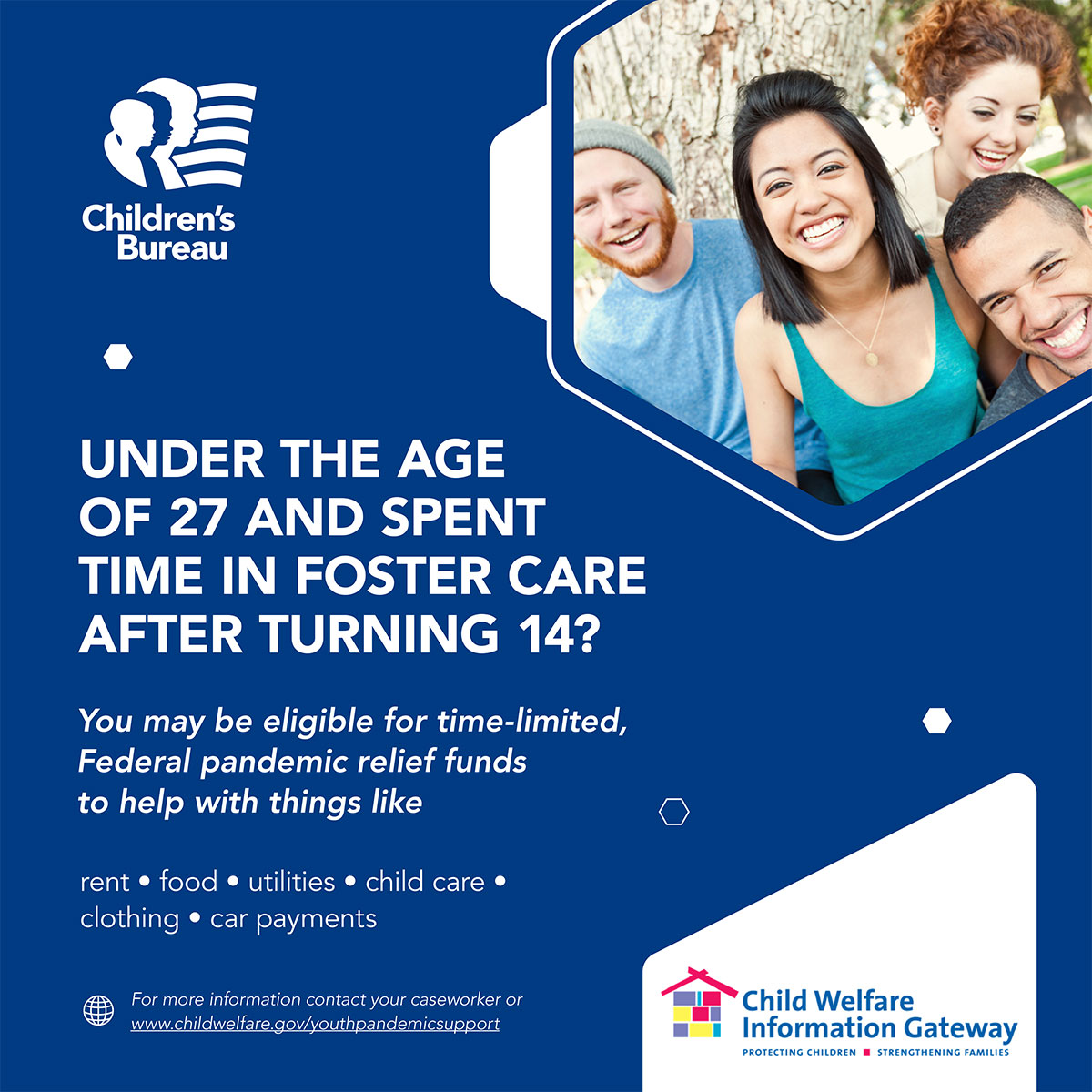 On December 27, 2020, the federal government passed the Supporting Foster Youth and Families through the Pandemic Act, allowing all youth who aged out of extended foster care between April 1, 2020, and present to re-enter the program through September 30, 2021, regardless of their age or whether they meet criteria. DCFS was also awarded funds to assist youth in foster care as well as young adults who aged out of care and who are currently being served by Independent Living Providers.
Due to the increase in funds, our youth 14 to 18 years of age are eligible to receive additional services. One of those services, is a financial literacy curriculum that will be offered through the Independent Living Providers (ILP's). Each youth that completes the curriculum will receive $500 and the caretaker will receive $500 for ensuring completion of the curriculum and assisting in opening a savings account for the youth. It is an online curriculum and can be completed via computer or phone. The ILP Specialist will work with you and the youth to ensure that you and the youth have the things you need for completion. All of this will be coordinated through the Independent Living Provider in the area in which you and the youth live.
There is also an additional $500 available for camps and recreational activities for youth ages 14 to 18 years of age, please ask your worker about this opportunity. If you have a youth in your home, that needs additional tutoring services, there are additional funds available for this as well.
These benefits END September 30, 2021, so please take advantage of them. Your caseworker will be able to assist you.
If you have any questions regarding these benefits please reach out to your worker or LaToya Saulsby at latoya.saulsby.dcfs@la.gov.