"Faith in Families" seeks to reduce the number of children in foster care, decrease the amount of time children spend in the system and ensure that each child has a permanent connection when they leave foster care.
By 2015, DCFS seeks to accomplish the following goals: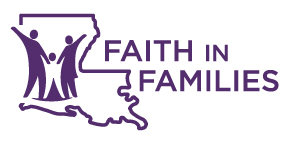 Reduce the number of children in foster care
Safely reduce the number of children in foster care by 1,000
95 percent of all children returning home will not return to foster care
Reduce the amount of time in Foster Care
85 percent of children will exit Foster Care within 24 months of entering - either through reunification with family or adoption
50 percent of those in foster care are adopted within 24 months, exceeding the national standard of 37 percent
75.2 percent of children will be reunified with their family within 12 months, equaling the national standard
All children exiting foster do so with a permanent family connection
95 percent of all children will exit foster care in a permanent placement - adoption, reunification
All children exiting foster care will do so with permanent connection
Learn more about the Faith in Families Initiative
---
Expand Your Family Through Adoption!
Adoption Services works to provide children who are legally free for adoption with a forever family. Services include the assessment of families who apply to adopt, matching available children with available homes, preparing children for placement, and providing services to our adoptive children and families before, during, and after placement is made to include provisions of adoption subsidy services to eligible families.
Become a Foster Parent!
Foster Care is a protective service provided to children in custody of the Department of Children and Family Services. It provides substitute, temporary care (e.g., foster family home, residential care facility, etc.) for a planned period of time when a child must be separated from his or her own parents or relatives.