Newsroom
Dec 08, 2014
Brian Longs for a Home with a Canine Companion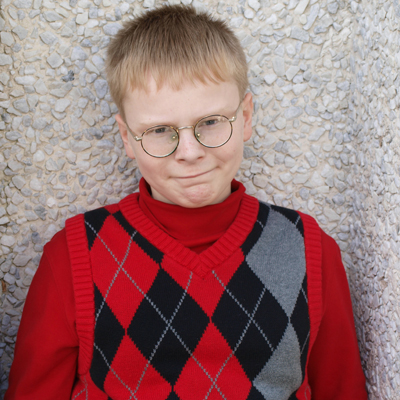 Thirteen-year-old Brian loves computer class, dogs and exploring in the outdoors.
Brian is a 13-year-old middle schooler. While school is not Brian's favorite hang out, he does enjoy computer class above all the other subjects. Brian is not yet sure about what he wants to be when he grows up, but it could have something to do with animals. Brian loves dogs and would love a pet-loving family that will take time to help Brian decide what he likes to do most. Brian is a picky eater, but like most pre-teens his age, he loves to eat pizza and hotdogs.
Brian loves to play with toys and watch movies. While playing outside, Brian loves to put everything he finds in his pockets. He is quite the collector and explorer! Brian would like to be placed with his brother who is also in care, but if that is not possible maintaining contact is a definite must.
For more information about Brian or other children in need of adoption, call the Louisiana Department of Children and Family Services at 1 (800) 259-3428. If you are interested in providing a safe and stable home for a child who needs one, please call today or visit
www.dcfs.la.gov
.